Fabwell-grounded Vessel Versatility. For over 40 years, Fabwell has been the go-to company for complete, dependable pressure vessel and system component fabrication solutions for coal gasification, oil refining, and plastics production among many others
Pressure Vessels
Utilizing a range of ferrous and non-ferrous materials under stringent quality and purity control, Fabwell structurally designs and fabricates:
• Tray Towers • Fractionators • Contactors • Reactors • Drums • Separators • Agitators • Mixers • Diameters: 2 in. to 18ft. | 51mm to 5.5m Length: Up to 200 ft. | 61m
Internals
Fabwell also supplies all types of vessel internal components, including:
• Cyclones • Coallesers • Trays • Vane and mesh mist extractors • Distributors • Baffles • Support beds • U-tube & Helical heating and cooling coils – designed to type and material spec
Ductwork
As we did in fabricating the world's largest stellite- lined transfer line, Fabwell competitively supplies custom ductwork systems, engineered fit ensured with 3D interference checks.
Ladders and Platforms
All types available at competitive rates that includes trial fit to applicable vessel prior to shipping to minimize field installation time. Process skids for standalone or modular applications also available.
Insulation and Fireproofing
Reduce field schedule time and liability – Fabwell will ship our vessels with insulation and fireproofing fully installed at a fraction of field installation costs.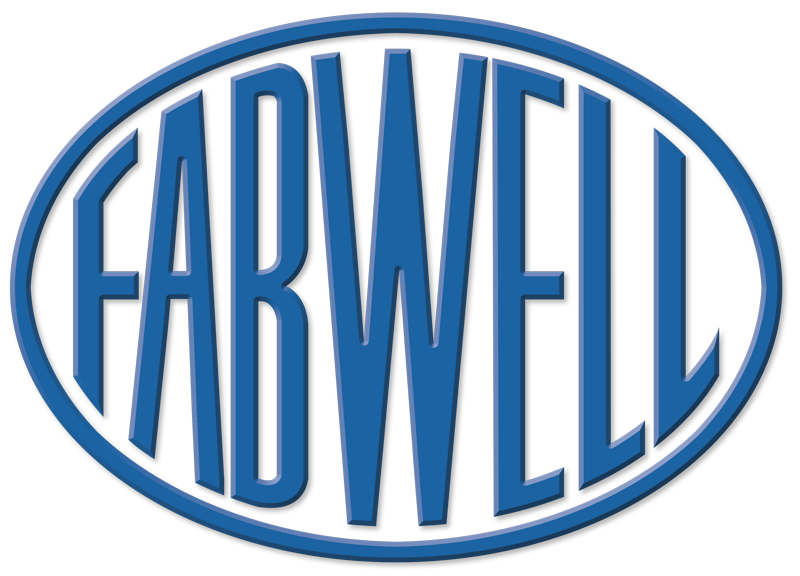 Fabwell Corporation | Sales Contact: L.fabela@fabwell.com